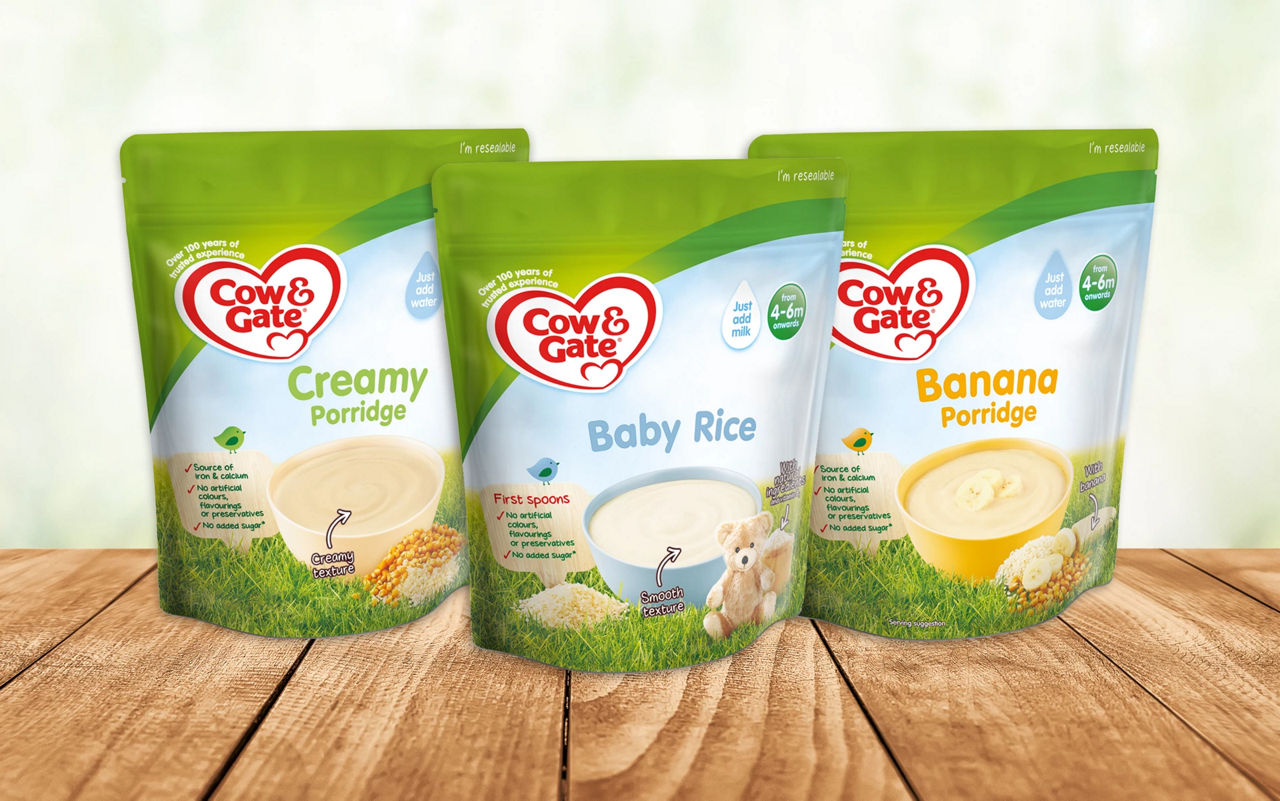 Stage 1: 4-6 months cereals
At around 6 months your little one may be showing signs that they are ready to accept solid foods. Every baby is different and will be ready at different times, but solid foods should not be introduced before 17 weeks (4 months).
Other products for your baby's stage
Breastfeeding is recommended for the first 6 months of life. The Department of Health recommend weaning at around 6 months. Please speak with a healthcare professional before introducing solid foods.
Our highest quality standards
At Cow & Gate we test our range to high standards so you can be assured when you choose our baby and toddler milks or foods.
Need some friendly advice or a bit of reassurance?
Ask us a question (8am - 8pm Monday to Friday, 10am - 4pm Weekends)
Contact us on Facebook (10am - 10pm, 7 days a week)
Call us on 0800 977 8880 (8am - 8pm Monday to Friday)
Get answers to your most frequently asked questions