When it comes to feeding your little one, you want to make sure you're getting things just right. And if you're wondering about how to prepare formula milk, you're certainly not alone.
Below you'll find the answers to some common questions about how to prepare formula milk.
As easy as 1, 2, 3… your step by step guide
Looking for a simple, step by step guide on how to prepare baby formula? Then you're in the right place. A good place to start is to check the instructions on your formula pack, which you should always follow before you start to make your baby's feed. After all, there are lots of different ways to bring up a baby, but only one way to safely make a bottle of formula milk, and here's how:
Wash your hands and sterilise all utensils according to manufacturers' instructions.
Boil 1 litre of freshly run water. Leave the kettle to cool for 30 minutes and no longer. Measure the required amount of water (refer to feeding guide) into a sterilised bottle. Be careful of scalding. Do not use artificially softened or repeatedly boiled water.
Using the scoop provided, level off the powder with a clean knife or the built in leveller if provided. Do not press/heap the powder.
Add the correct measure of powder to the water (please refer to the pack instructions). Adding too many or too few scoops can be harmful. Place the sterilised teat and cap on the bottle and shake immediately, vertically and vigorously for at least 10 seconds, until the powder is dissolved.
Cool under running tap. Check the temperature of the feed. Feed immediately.
What's shakin', baby?
Did you know that shaking your baby's milk is a key part of perfectly prepared formula milk? Immediately after the formula powder is added to the water, shake your baby's bottle vigorously and vertically until all of the powder has dissolved - this takes at least 10 seconds.
Any questions? Formula Preparation FAQs
Parenting is the ultimate plate-spinning exercise. You won't be the first, and you certainly won't be the last, to prepare a formula feed only to be distracted by a leaking nappy or an unexpected knock at the door. Or it might just be that your baby isn't in the mood to drink the whole bottle of milk you've just prepared.
So the question is, can you reheat formula?
The answer is a simple E-I-E-I- no. Any formula feed that you prepare should be given to your little one to enjoy straight away. If your baby starts a feed but doesn't finish it, it's always safest to discard it and make a fresh bottle. And there are two very good reasons for this.
Firstly, the formula milk may reheat unevenly (particularly in a microwave), and be a little too hot for your baby to handle. Secondly, there's the possibility that bacteria might be lurking, potentially causing an upset to your little ones tummy. 
At the end of the day (and well into the night), feeding your baby as soon as you've prepared their milk reduces the risk of upsets to tiny tummies.
We know that when it comes to parenting, it can feel as though there just aren't enough hours in the day. And whilst preparing formula feeds in advance to use throughout the night is tempting, it's always advisable to prepare formula and feed it to your baby as and when they need it.
You can also use a ready-made formula to feed your baby during the night.
Ideally, once you've prepared your baby's formula feed, they should drink it straight away. If that's not possible, your baby should drink it within two hours of it being made.
Little ones can go from happy as a clam to beyond famished in no time at all. But there are no shortcuts here. There's no 'quick' way to prepare formula and you should always follow the instructions on the pack to make sure you're preparing feeds safely for your baby.
Again, ready-made formula milk might be something to consider here.
When you're reading the instructions on how to prepare a formula bottle, you'll notice that they also explain how to prepare water for baby formula.
You'll need to boil 1 litre of water and leave it to cool in the kettle for 30 minutes. Leaving it to cool for 30 minutes means that the temperature of the water will be around 70℃, which is the right temperature for mixing according to the World Health Organisation/Department of Health (UK). This is for two reasons: firstly to kill harmful bacteria that may be present (as formula milks are not sterile) and secondly to ensure the water is not too hot when mixing it with the powder, as there's a risk it may affect the nutritional value of the formula.
We always advise you to follow the specific instructions on your pack of formula powder, and use the scoop provided. This way, you can be sure that you're preparing formula safely for your little one. 
Many parents use the Perfect Prep machine to prepare their baby's feeds. If you choose to do the same, then we recommend that you follow the instructions provided by the manufacturer carefully, as they differ from World Health Organisation/Department of Health (UK) recommendations.
It isn't always possible to prepare your baby's feeds as and when they need them.  If you're out and about with your baby for example, or going on a trip.
We recommend that any formula that isn't consumed by your baby within two hours is thrown away. So, in these circumstances, you may want to use a ready-made liquid feed.
In short, no. It's never advisable to freeze formula milk. Try to prepare your formula feeds as your baby needs them, so they're always freshly made.
Figuring out how much formula powder to use might be giving you a headache! For some guidance on how much powder to add, you can take a look at our handy milk intake chart here.
Remember that the instructions on the formula pack are there to help and guide you, so always make sure that you read and follow them in the first instance when preparing your baby's feeds.
Breastfeeding is best for babies and provides many benefits. It is important that, in preparation for and during breastfeeding, you eat a varied, balanced diet. Combined breast and bottle feeding in the first weeks of life may reduce the supply of your own breast milk, and reversing the decision not to breastfeed is difficult. The social and financial implications of using an infant formula should be considered. Improper use of an infant formula or inappropriate foods or feeding methods may present a health hazard. If you use an infant formula, you should follow manufacturer's instructions for use carefully – failure to follow the instructions may make your baby ill. Always consult your doctor, midwife or health visitor for advice about feeding your baby.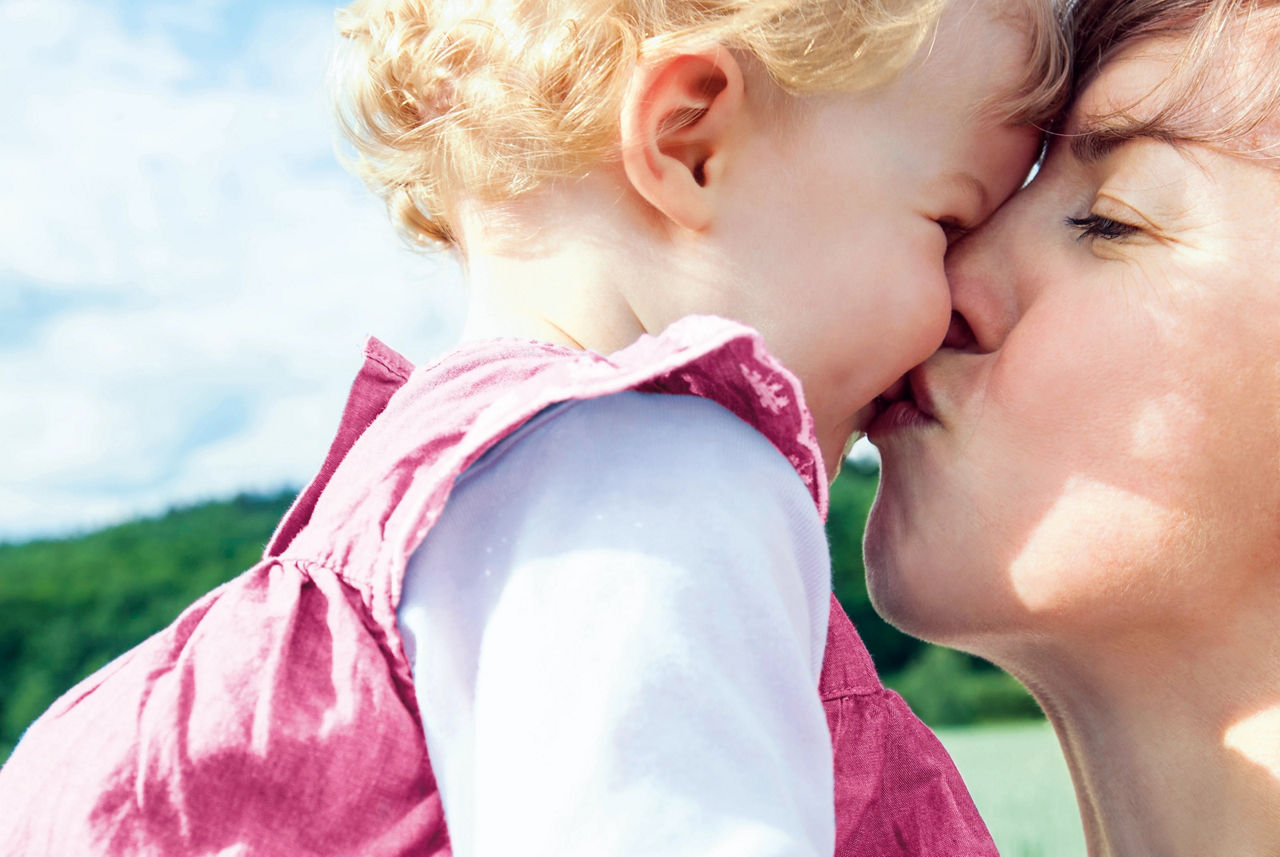 Ready to stop worrying about what other people think and do what feels right to you? We'll give you the support you need to follow your instincts and enjoy parenthood to the max:
*Weaning is recommended at around 6 months. Please speak with a healthcare professional before introducing solid foods.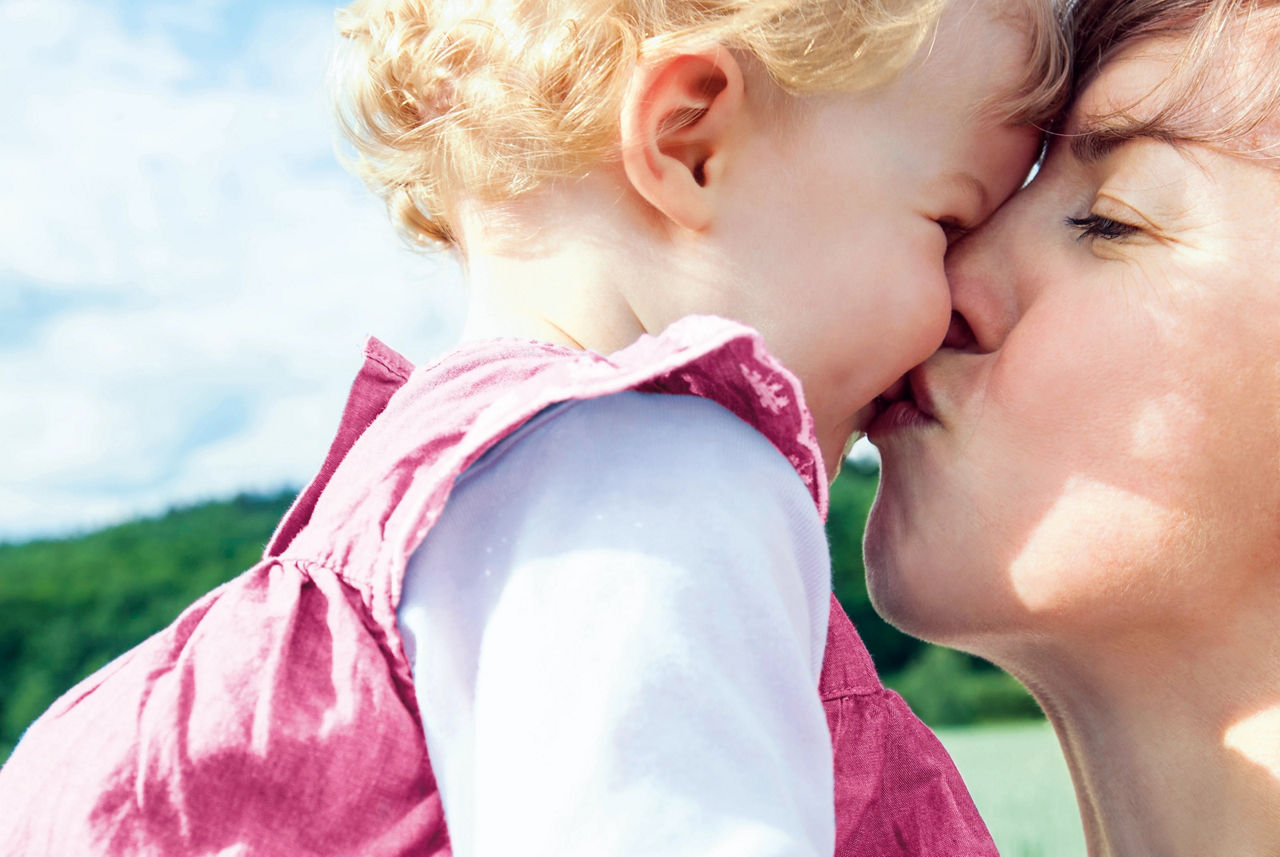 Ready to stop worrying about what other people think and do what feels right to you? We'll give you the support you need to follow your instincts and enjoy parenthood to the max:
*Weaning is recommended at around 6 months. Please speak with a healthcare professional before introducing solid foods.
Need some friendly advice or a bit of reassurance?
Ask us a question (8am - 8pm Monday to Friday, 10am - 4pm Weekends)
Contact us on Facebook (10am - 10pm, 7 days a week)
Call us on 0800 977 8880 (8am - 8pm Monday to Friday)
Get answers to your most frequently asked questions