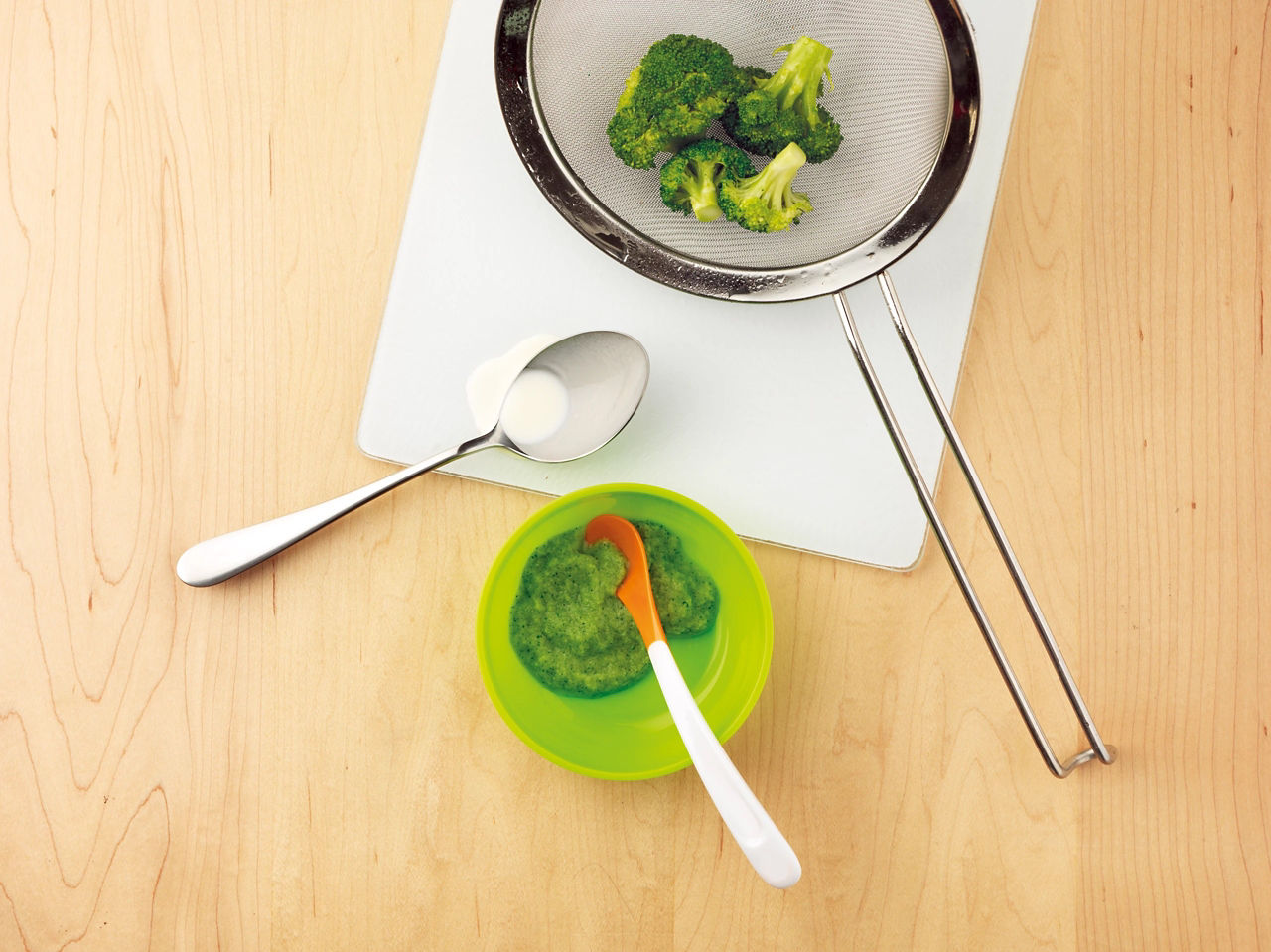 How to make your own baby food safely
Make sure your work surfaces, equipment and hands are clean before every meal.
Wash and peel your fruit or veggies, remove any stones or pips, then give them a good scrub.
Make sure you prepare meat and fish properly, removing bones, skin and excess fat.
Cook all meat and fish thoroughly, and avoid raw fish and shellfish until your little one's a year old.
Avoid processed meat like sausages and burgers – they're high in salt!
Always heat food until it's steaming.
Check that your food is hot all the way through by testing it with a spoon. Then stir it to remove any hot spots, leave it to cool a little and check its temperature before offering it to your baby.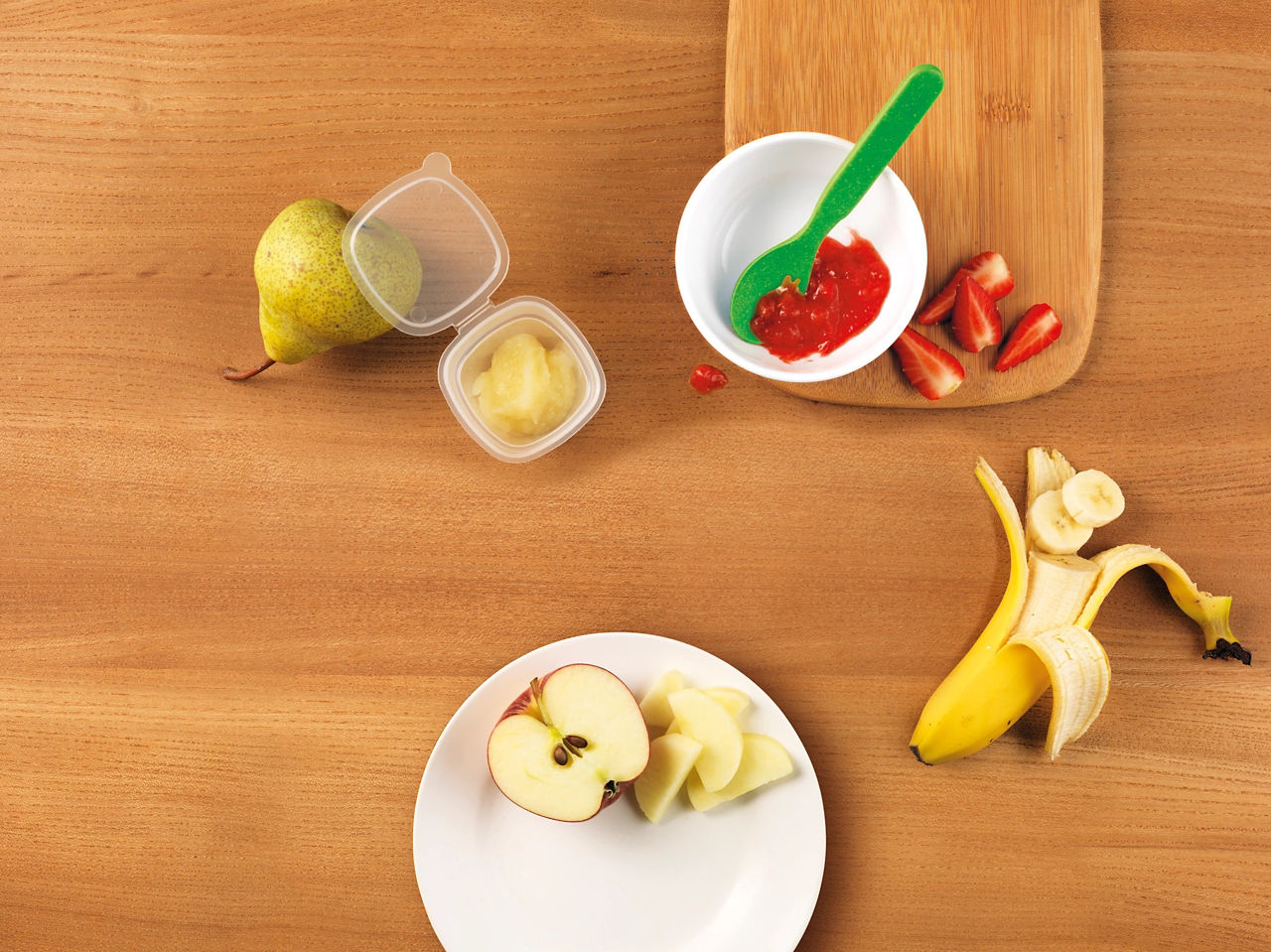 How to store homemade purées for another day
To begin with, your baby will only eat a tiny amount of the food you cook, so it's a good idea to store any untouched leftovers for another day. You can safely keep individual portions of homemade food in the fridge for a couple of days1. Just pop them in an airtight container. Alternatively, you can store extra portions in the freezer. Either way, here are some safety pointers to follow:
Food that's been in contact with your baby's mouth or cutlery may contain bacteria, so throw away any leftovers.
Once cooled, store food in the fridge, or put it in the freezer, as soon as possible.
Your freezer temperature should be 0oF (-18oC) or below.
Freeze food in plastic tubs with tightly fitting lids or ice cube trays in freezer bags, clearly marked with the contents and date (you can tap out the frozen cubes of food into the freezer bags once they're thoroughly frozen).
Baby food should be thawed well before use – particularly if re-heating.
Never re-freeze meals that have already been frozen.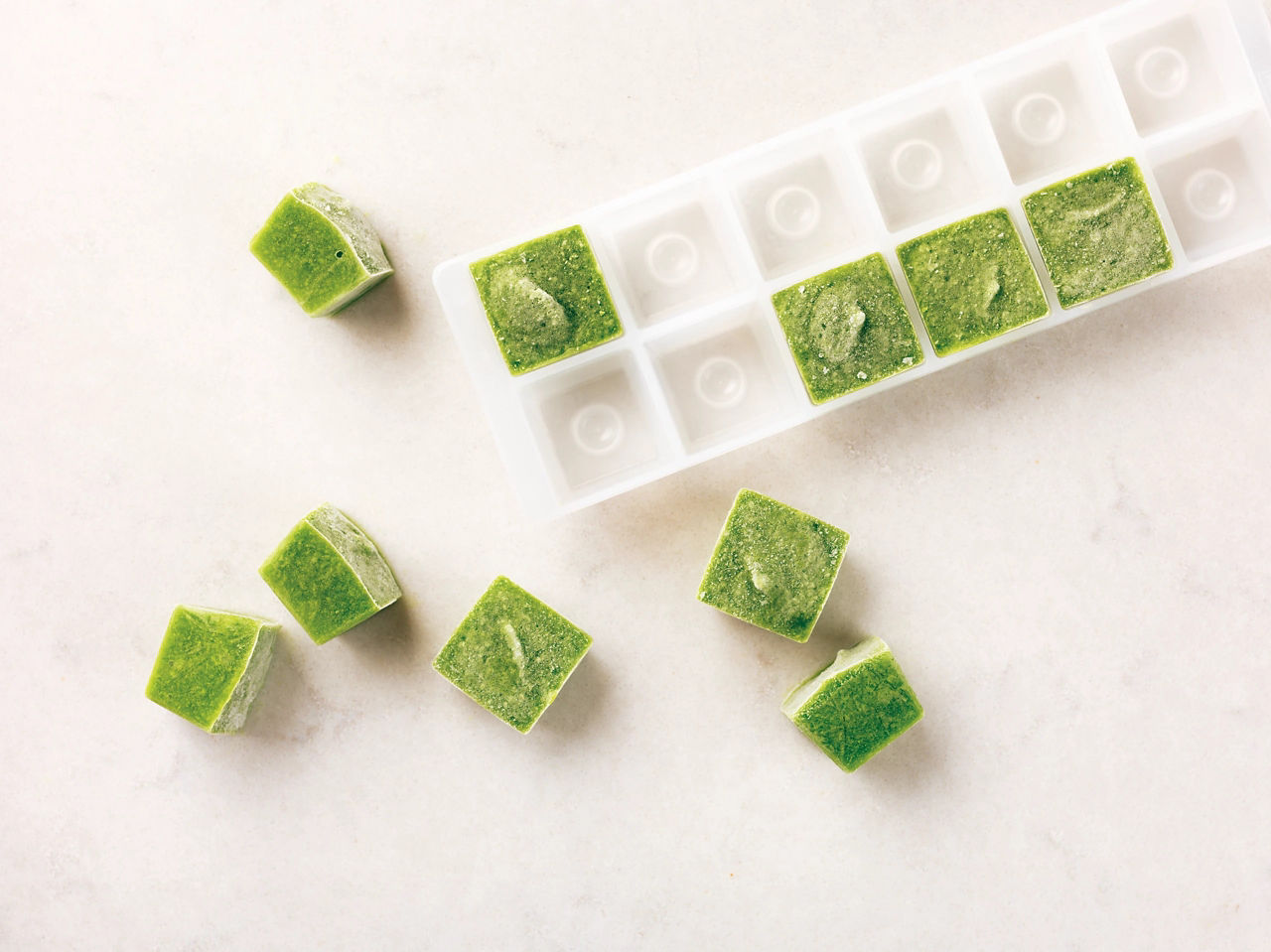 How to defrost and reheat homemade baby food safely
Never reheat food more than once and throw away leftovers.
Defrost frozen food before you reheat it, either by leaving it in the fridge overnight or by using the defrost setting on your microwave1.
Heat homemade purées in the microwave or on the hob until they're hot all the way through – remember to give them a good stir to remove any hot spots.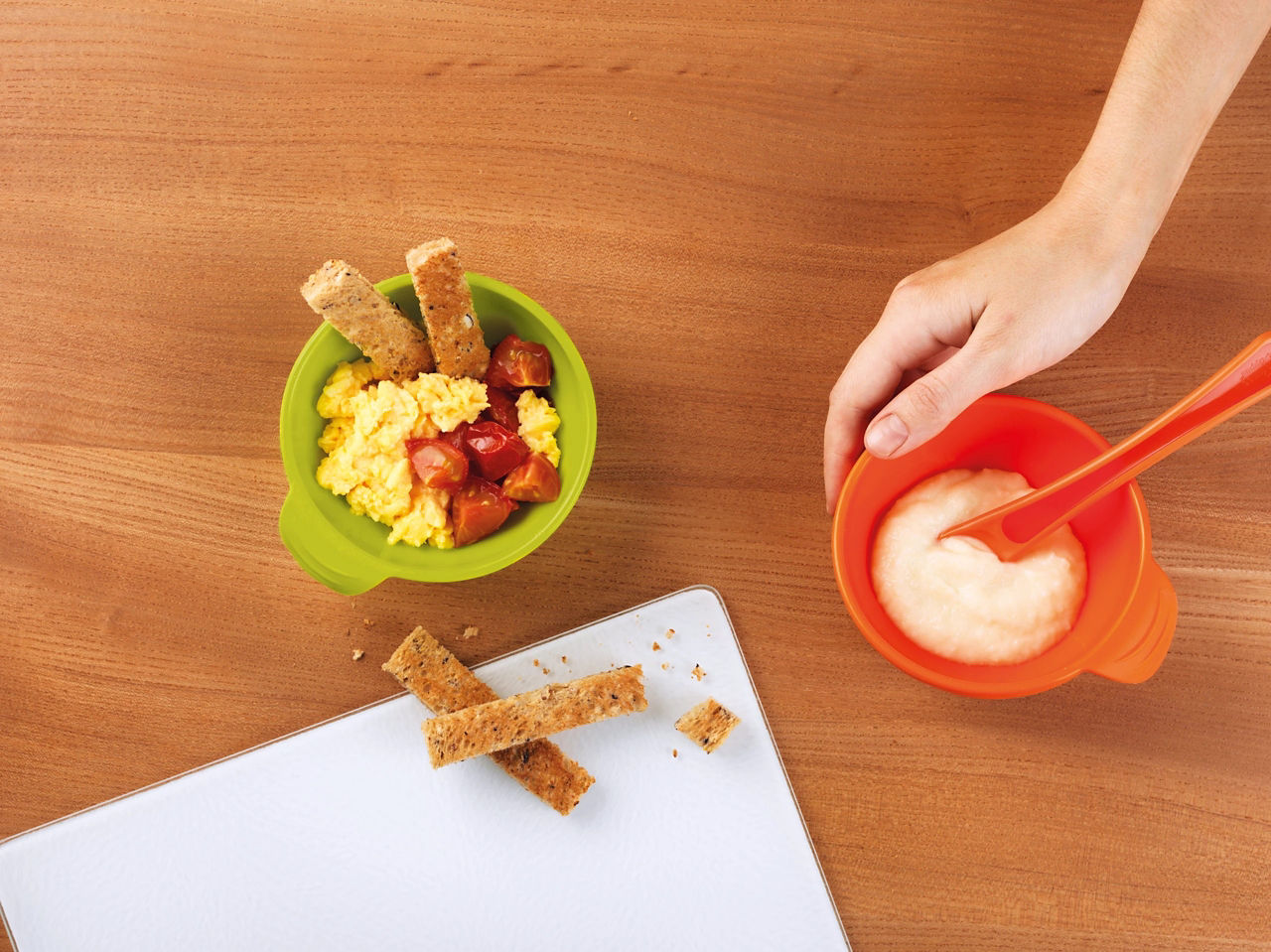 Heating and storing shop-bought foods
Always check the 'best before' or 'use by date'.
To warm, stand in hot water. Stir well and always check the temperature before serving.
Using a clean plastic spoon (not metal), stir the food well then serve a small amount into your baby's bowl.
Any food left over in the jar can be stored in the fridge for up to 48 hours (do not freeze it).
If you feed straight from the container however, any remaining food should be thrown away.
Do not leave your little one unattended when eating and drinking
Need some friendly advice or a bit of reassurance?
Ask us a question (8am - 8pm Monday to Friday, 10am - 4pm Weekends)
Contact us on Facebook (10am - 10pm, 7 days a week)
Call us on 0800 977 8880 (8am - 8pm Monday to Friday)
Get answers to your most frequently asked questions