Everything you need to know before you start
Why is weaning important?

Weaning is an exciting and essential part of your little one's development. From around 6 months, they'll gradually begin to need more than milk alone to satisfy their appetite and fulfil their nutritional needs1.

Weaning isn't just about filling them up. Introducing your baby to a variety of new tastes means they're more likely to accept other new flavours later on2.
Weaning is also about getting your baby used to the new and very strange feeling of food in their mouth. Over the next few months, the experience of eating from a spoon and being introduced to new textures will help develop their swallowing and chewing skills1 so they'll gradually be able to manage lumpier textures.
The Department of Health recommends weaning at around 6 months. However, all baby's develop at different paces and many are ready to start a little earlier. If your baby's showing all the right signs before they're 6 months old, it's best to ask your health visitor for advice.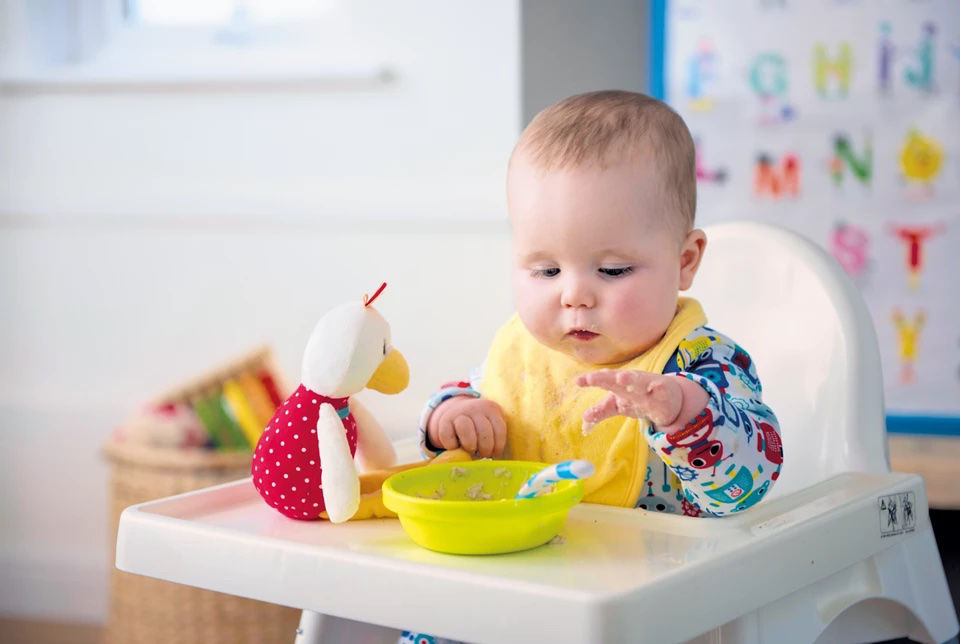 Do not leave your little one unattended when eating and drinking
Your baby has their own way of letting you know they're ready for solids. Look out for the following signs3…
Signs your baby is ready to start weaning
Does your little one…
Sit up and hold their head steady?
Pick things up to put in their mouth?
Swallow some food when you offer it to them?
Once your baby's showing a few of these signs – usually at around 6 months old and definitely not before 17 weeks* – it's time to get started.
*The Department of Health recommend starting weaning at around 6 months. If you think your little one's ready earlier, talk to your GP or health visitor.

Could it be a growth spurt?
Lots of babies go through a growth spurt at around 4 months, which can make them seem a lot hungrier than usual. Remember, up until around 6 months your baby might not be ready for solid foods, so if in doubt, hang fire for now. If it's a growth spurt, their appetite should go back to normal pretty quickly. You can always try offering a little more milk until they are ready for solids. Ask your health visitor for advice if you're unsure when to wean your baby.
"Accept that you're going to spend the first year doing a lot of cooking that, more often than not, will end up on the floor!"
Julia, mum from Ealing, London
Here's all the basics you'll need to get your weaning journey off to a flying start.

Go for specially designed weaning spoons – usually plastic or rubber – as they're kind to your baby's gums.

Batch cooking and freezing simple purées is a brilliant way to save time and money. Your baby will only eat tiny amounts at first, so try freezing food in ice-cube trays for perfect portion sizes.

From 6 months you can offers small amounts of water in a beaker with meals. Make sure you use free-flowing beakers – they're better for your baby's emerging teeth than bottles or non-spill beakers. Try to get them drinking out of an open cup by 12 months.

Whizz up a purée to get the perfect consistency in minutes.

Because at some point they will get thrown on the floor!

You'll need a few of these! Soft cloth ones are gentle on your baby's neck but need to be washed after every meal. The easy-to-rinse plastic 'food catcher' bibs help protect the floor. Choose a bib that works best for you and your baby. For mucky puppies – a full sleeve bib keeps clothes clean. Great for baby-led weaning!
"A mixture of spoon-feeding and finger foods is a great way to ensure your little one is getting the nutrition they need, while encouraging them to explore new foods and practise their feeding skills. Our 5 step plan covers a mix of purées and finger foods for your little one to try."
Sophie, Nutricia nutritionist
Purées, finger foods or a bit of both?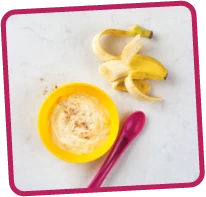 Begin by tempting your baby with smooth purée on a spoon, then move to thicker, lumpier mixtures as they get used to new tastes and textures.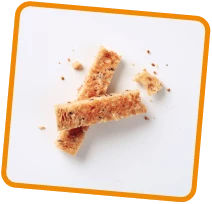 Often called 'baby-led weaning' this is where you offer a range of finger foods or mashed foods for your baby to pick up. By feeding themselves your little one plays an active part in mealtimes and they can explore the look, smell, texture and taste of different foods at their own pace.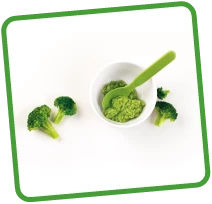 We suggest getting the best of both worlds by offering a mix of purées and soft finger foods.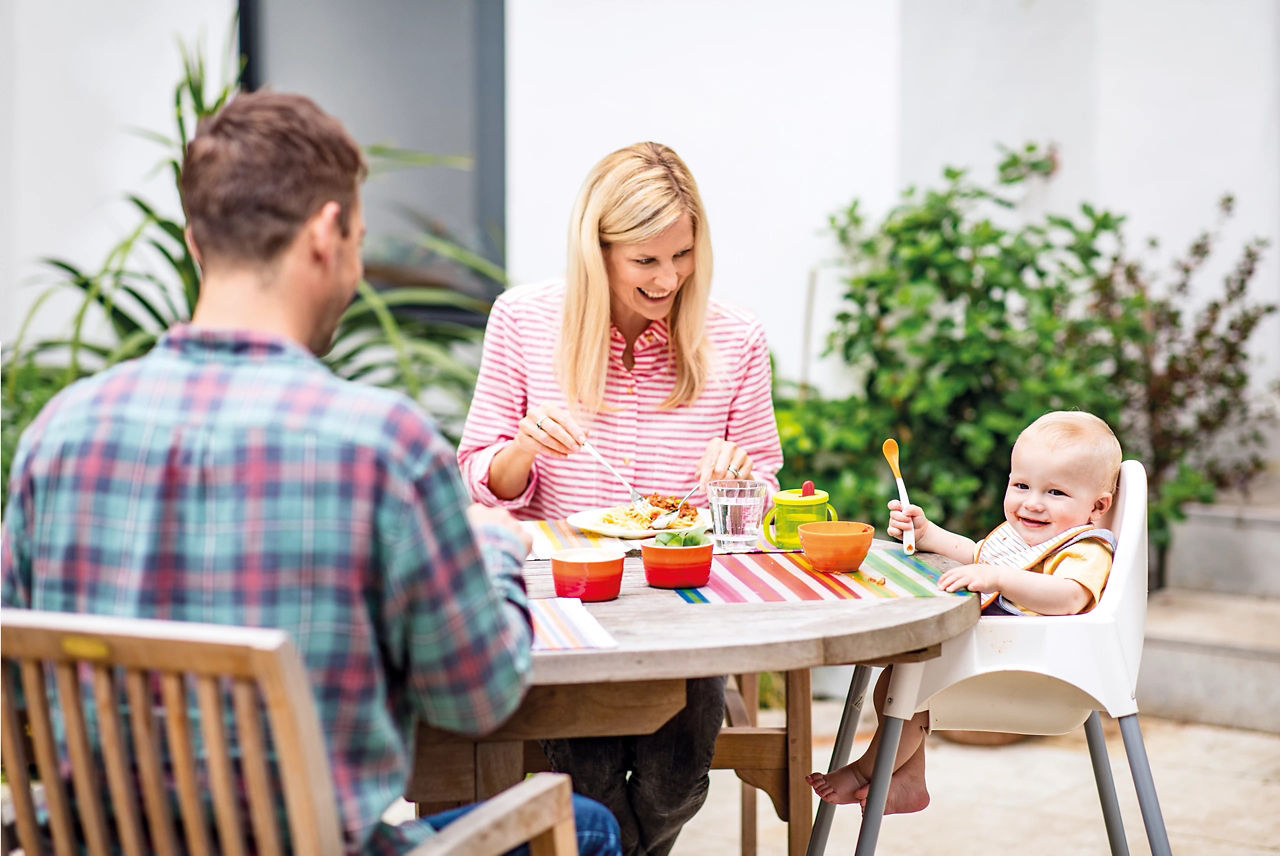 How long does weaning take?
There are no hard and fast rules when it comes to how long weaning takes. Every baby is different and it's important to follow their lead and take things at their pace. Our free 5 step weaning plan is full of practical advice to support you along the way, talking you through how to wean your baby and helping you make the transition from first tastes to three meals a day.
Here's what you can expect…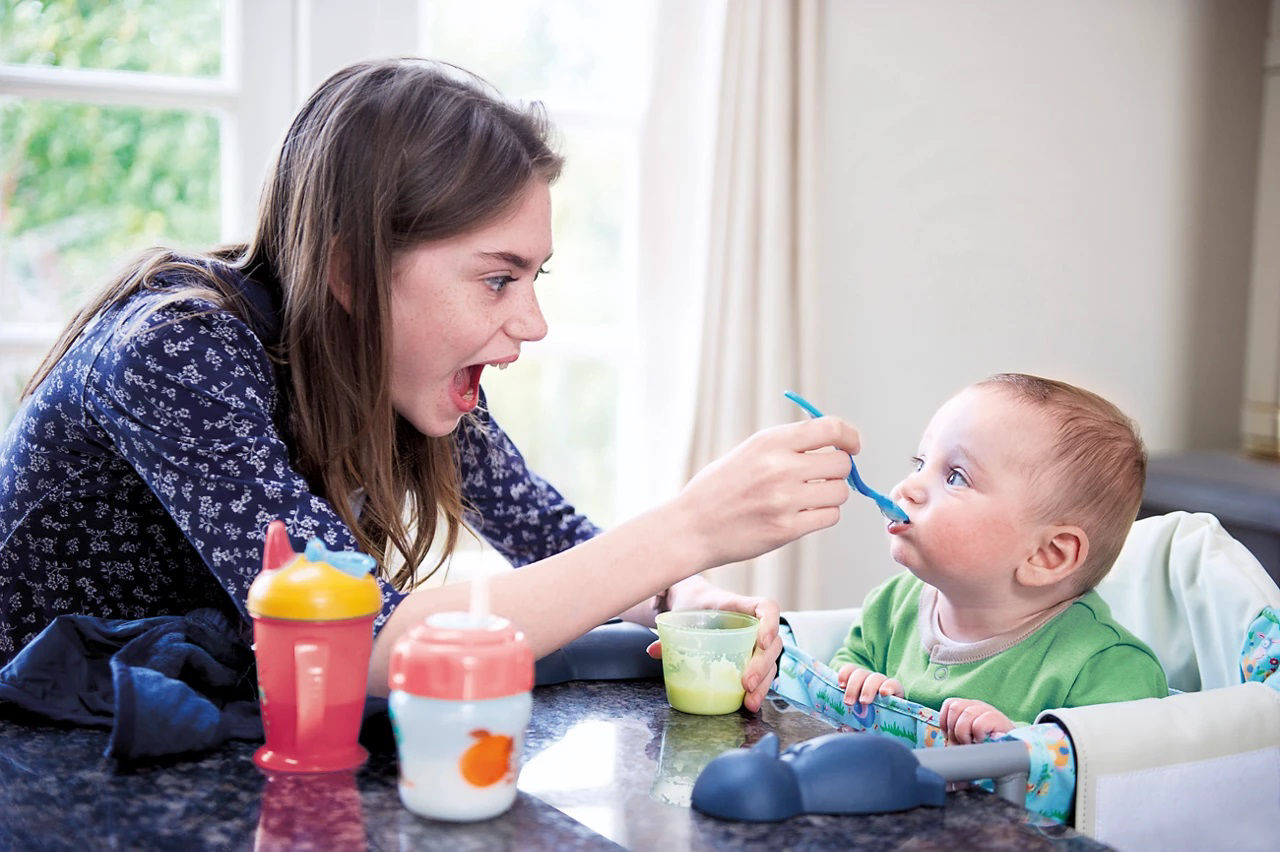 Learning to eat is a big change for your little one, so be prepared to take it slowly and let them set the pace.
Do not leave your little one unattended when eating and drinking
At first it'll seem like their food goes everywhere but their mouth.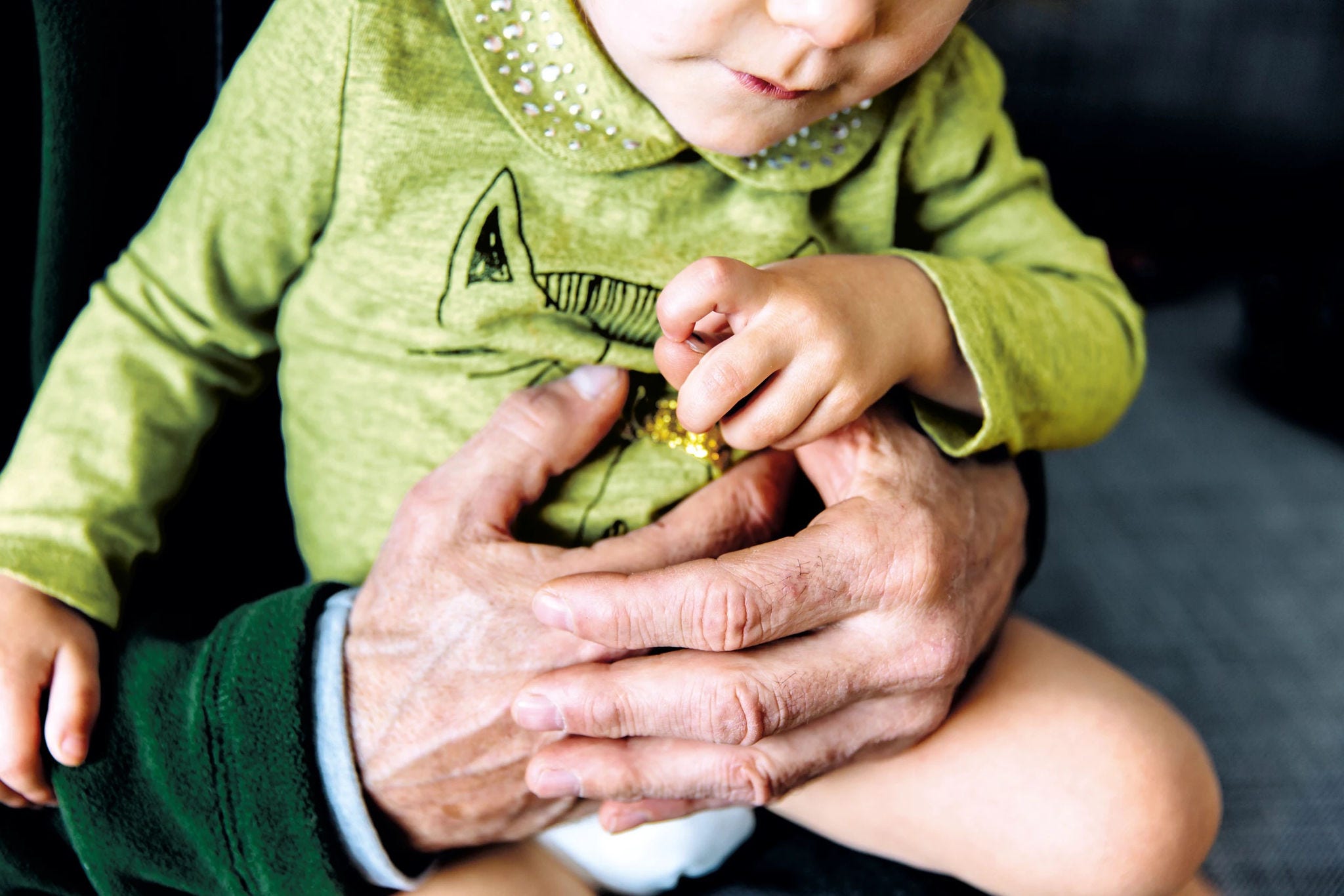 From orange poo after eating carrots to stringy bits from bananas, expect some interesting nappies heading your way. And we we're not even going to start on the new smells…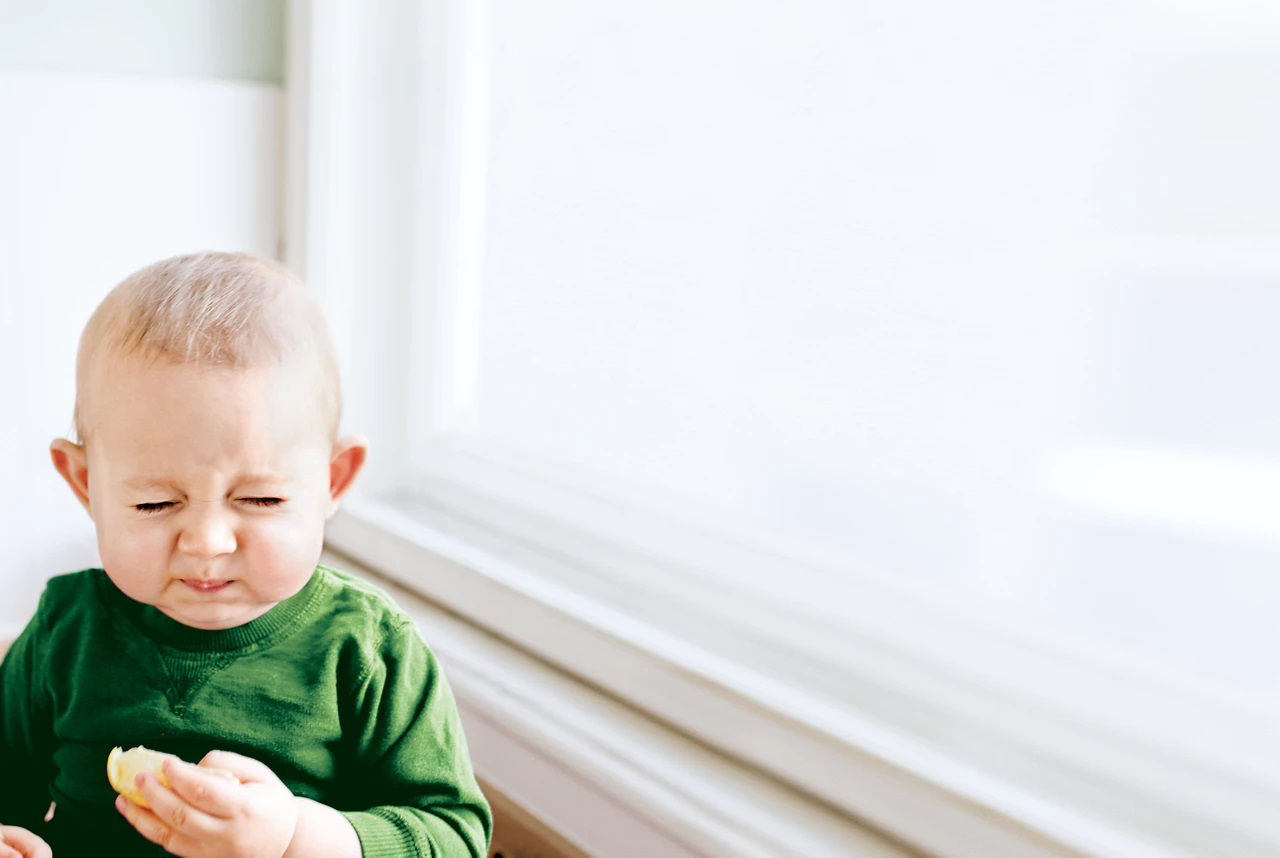 Do not leave your little one unattended when eating and drinking

How much milk should I give my baby during weaning?
Even during weaning, your baby's milk remains their main source of nutrition, so it's important to stick to your usual routine for now1. Read more about how much milk your baby should have during weaning.
How to start weaning: A quick recap
Check for signs that your little one's ready.
Have a think about how you want to wean your baby – with purées, finger foods or a bit of both?
Stock up on the equipment you need.
Let the fun begin!
Do not leave your little one unattended when eating and drinking
Need some friendly advice or a bit of reassurance?
Ask us a question (8am - 8pm Monday to Friday, 10am - 4pm Weekends)
Contact us on Facebook (10am - 10pm, 7 days a week)
Call us on 0800 977 8880 (8am - 8pm Monday to Friday)
Get answers to your most frequently asked questions